Career guidance | Study in Germany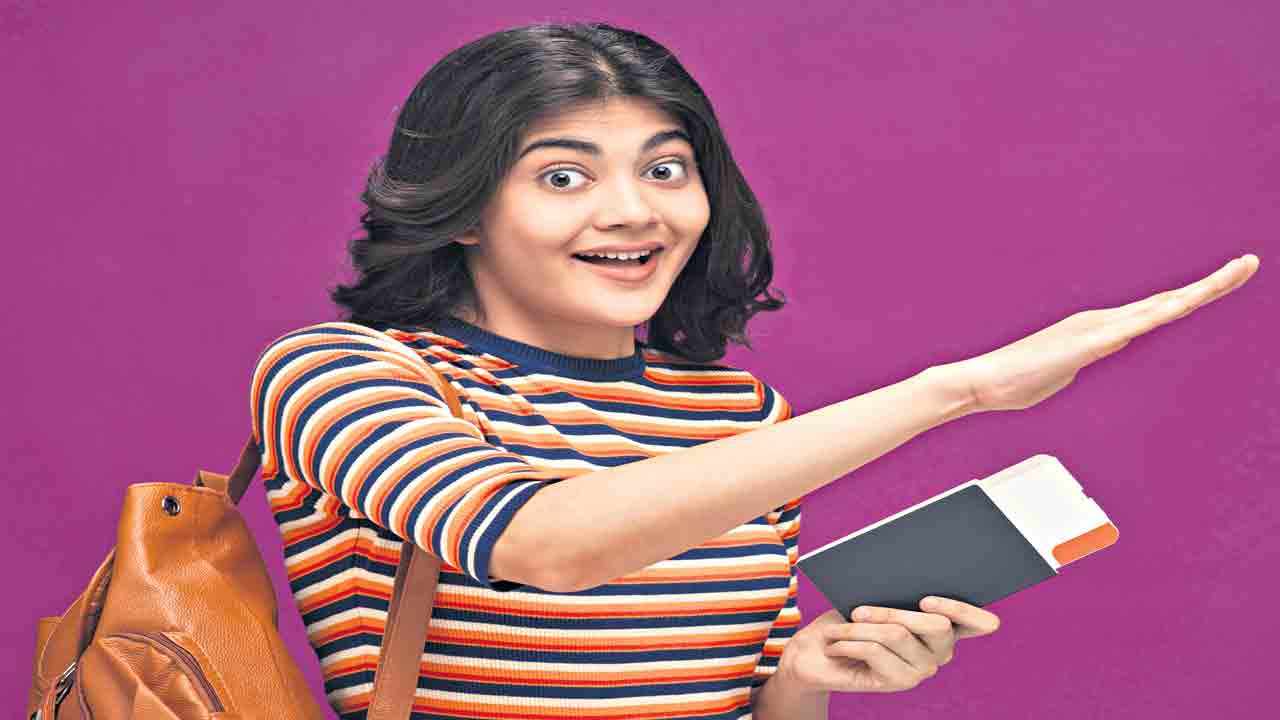 Over the past decade, international students from across 180 countries have been showing interest in Germany. The number of students preferring Germany has been on the rise, it has over 4 lakh international students. Around 67% of students among these are showing interest in Engineering related courses. Students are joining Technical universities. Others are choosing courses in management, Social studies, mathematics, and natural sciences.
Germany has turned out to be one of the popular destinations for international students, along with the United States, Canada, Australia, and the UK. It is a European nation with a population of over 82 million. The country is located in Central Europe, bordering the Baltic Sea and the North Sea, between the Netherlands and Poland, south of Denmark. It plays a significant role in world economics and politics. The weather is temperate; wet winters and summers; occasional warm mountain wind. It is the second most populous country in Europe; though it has a fairly even distribution throughout most of the country, urban areas are attracting larger and denser populations. The top industries here are automotive, mechanical engineering, chemicals, electrical and batteries, manufacturing, metals, finance and banking, telecommunications, healthcare, and retail.
Why do students prefer Germany?
A major component in the education expenses a student has to plan for is the tuition fee. However, the tuition fee component in German institutions is comparatively very low or nominal and payable. Bachelor's education is almost free, and Masters education is not very costly. 60 percent of education is state-funded. Education subsidies are available for students. International students take benefit from education benefits. Public universities offering high-quality education at a reasonable cost are a definite choice. The other expenses like rent and living expenses have to be planned for but that is there everywhere. Do note, the federal state of Baden-Württemberg requires tuition fees for students from non-EU countries. Universities of applied sciences receive a lot of private funding. The currency used in Germany is Euro. It is equivalent to around 88 rupees.
Universities have great research facilities, high-quality infrastructure, and experienced faculty. Certain courses may need the German language as a mandatory need, while others are dealt with in English.
Students can also work and earn while studying. This helps them to manage their expenses. People with the right qualifications and skills can have great opportu nities here. Students from other countries with residence permits in Germany can apply to have it extended for a further 18 months, which should be sufficient time to find a suitable opportunity. During this timeline, one can also look for temporary jobs to earn money until one finds something more permanent. Jobs like business, marketing, health care practitioners, engineers, and IT specialists are more in-demand. Having German language proficiency helps in getting a job.
The degree offered by reputed German universities has inter national recognition, which helps students to plan and search for opportunities globally later.
At least 12 of the German universities are among the top 200 universities in the country.
Germany has a stable govern ment so it has less of internal conflicts. It ranks in the top 20 countries as the most peaceful country with fewer internal or international conflicts.
Students applying for Visa, January 2023 you are expected to demonstrate funds of 934 EUR per month / 11,208 EUR per year.
Living expenses in Germany
Living expenses include rent, conveyance, food, clothing, books, insurance, telephone, and other recreational activities.
On average, a German student has expenses of EUR 867 per month. If you spend your money wisely it can be managed. Students can avail of discounts at theatres, museums, etc. Scholarships and side jobs (like academic assistants and tutors) can help you manage your finances.
Based on 2019 data available from the German Student union the expenses are
Rent (including utility costs): EUR 332
Food: EUR 154
Clothing: EUR 48
Transportation costs (car/public transport): EUR 116
Health insurance, doctor's fees, medications: EUR 96
Telephone/Internet/radio/postal: EUR 32
Working materials (books etc.): EUR 24
Recreation, culture, and sports: EUR 65 l Total: EUR 867
Top student destinations in Germany
Germany has many popular cities. Some of them are costly and heavily populated, while Others are less densely populated with low cost of living.
Berlin is the capital of Germany. Students from diverse cultures study here. 20 percent of its students come from outside Germany. It is also a top tourist destination. It also has a great history known to everyone. It has a lot of courses at the postgra duate level offered in the English language Freie Universität, Humboldt-Universität zu Berlin, and Technische Universität Berlin are among the top universities here.
Munich is the third largest city in Germany offering a high standard of living. According to numbeo, a single person in Munich can spend around 1000 dollars in a month. Around 17000 students come here to study. The city is also a business hub. The top universities here are Technische Universität Munich and Ludwig-Maximilians-Universität Munich.
Stuttgart is the largest city in Baden-Württemberg located in southwest Germany, and the sixth-largest city in the country as a whole. The top university here is Universität Stuttgart
Hamburg is the second largest city in Germany. The city lies on the River Elbe and two of its tributaries, the River Alster and the River Bille. It has one of the busiest ports in the country. It is not only an industrial center but also a tourist center. Universität Hamburg is one of the strongest research universities in Germany.
Dresden is a city that has a great history, it is a cultural and econo mic center. The palaces here are popular tourist destinations. Technische Universität Dresden is a popular university.
Frankfurt, Cologne, and Lune burg are some other cities. Heidelberg or Göttingen are some small cities that are also popular among students.
Top Universities in Germany
According to QS world University rankings, around 46 of the German Universities are among the top 1029 universities in the world.
Technical University of munich
It is ranked among the top 50 universities in the world. It is also ranked as the top educational institution in Germany. Graduates of these universities are highly in demand. The university which was started in 1868 has great research facilities, and around 11000 international students study here. It specializes in engineering, technology, medicine, and applied and natural sciences.


Ludwig-Maximilians – Universität München

It is one of the 6th oldest continuing universities in Germany. At least 15 percent of its students are from the international community. It offers state-of-the-art research infrastructure, an outsta nding international network, and attractive career opportunities. Many Nobel laureates are associated with this university.
Ruprecht-Karls-Universität Heidelberg
This university which was established in 1386 is Germany's oldest university and one of Europe's most research-intensive institutions. It is ranked among the top 75 universities in the world.
Humboldt-Universität zu Berlin
This university was founded in 1810 and was given the title of mother of all modern univer sities. People like Albert Einstein and more Nobel award recipients are associated with this university.
Freie Universität Berlin
This university has a great academic reputation. Courses in social sciences and political sciences are very popular here.
Other top universites are
KIT, Karlsruher Institute für Technologie
RWTH Aachen
Technische Universität Berlin
Technische Universität Dresden
Eberhard Karls Universität Tübingen
Albert-Ludwigs-Universitaet Freiburg
University of Göttingen
Universität Hamburg
Rheinische Friedrich-Wilhelms -Universität Bonn
Technische Universität Darmstadt
Universität Frankfurt am Main
University of Cologne
Universität Erlangen-Nürnberg
Universität Jena
Universität Stuttgart
Students aspiring to study in Germany are advised to carefully read the eligibility requirements of the universities they are interested in and plan to apply at the right time. Once you get the admission offer plan for the visa. For admissions at most higher education institutions, the application phase for the winter semester starting in September/ October begins in early May and ends on 15 July. For the summer semester starting in March/April, the application period runs from early December to 15 January. So plan accordingly. Check https:// www.daad.in/en/ for more information.
Sirisha Reddy
Director – Academics
Abhyaas Edu Technologies
+91 9849733780
Abhyaas.in