CUET 2023 | Common University Entrance Test (UG)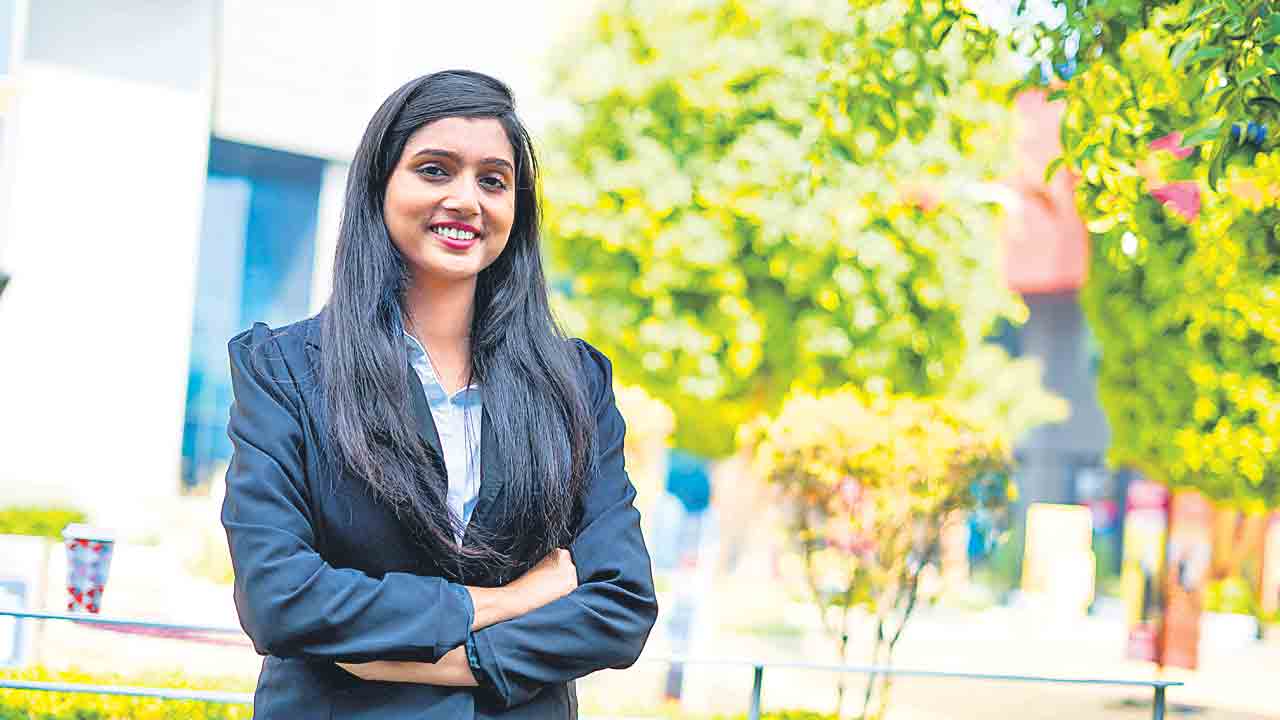 దేశంలోని వివిధ సెంట్రల్‌ యూనివర్సిటీలు, స్టేట్‌ యూనివర్సిటీలు, మరికొన్ని ప్రైవేట్‌ యూనివర్సిటీలు అండర్‌ గ్రాడ్యుయేట్‌ ప్రవేశాల కోసం కామన్‌ యూనివర్సిటీ ఎంట్రన్స్‌ టెస్ట్‌ (CUET) స్కోర్లను పరిగణలోకి తీసుకుంటున్నాయి. ఇందులో బీఏ, బీకామ్‌, బీటెక్‌, బీఎస్‌సీ, బీఏ ఎల్‌ఎల్‌బీ, ఇంటిగ్రేటెడ్‌ కోర్సులు కూడా ఉన్నాయి. 2022లో సుమారు 14 లక్షల మంది విద్యార్థులు దీనికి దరఖాస్తు చేసుకున్నారు. 2023-24 అకడమిక్‌ ఇయర్‌ కోసం దరఖాస్తులు ప్రారంభమయ్యాయి. మే చివరి వారంలో ఈ పరీక్ష నిర్వహిస్తారు.
Common University Entrance Test (CUET) is an entrance exam for admissions into various central universities, state universities, and private universities. These universities offer BA, BSc, B.tech, BBA, Integrated LLB and other integrated courses. This entrance exam provides equal opportunity to students across India to study in these educational institutions. NTA started conducting CUET in 2022. We can consider this exam to be an improvised version of the previously known CUCET both in terms of the exam combination options, and the number of universities accepting it. In the year 2022, around 14.9 lakh students have applied for it, and they have written the tests in around 54000 combinations of subjects to 90 universities.
Who takes the CUET?
CUET is taken by students who are interested in pursuing Undergraduate and Integrated courses in Central Universities under the Ministry of Education, and other participating Univer sities / Institutions / Organiza tions / Autonomous Colleges.
What is the CUET like ?
The CUET (UG) – 2023 will be conducted in 13 languages i.e. English, Hindi, Assamese, Bengali, Gujarati, Kannada, Mal ayalam, Marathi, Odia, Punjabi, Tamil, Telugu, and Urdu. While the test in English medium is available in all test centers, the test in regional languages is available in specific centers only.
CUET is a computer-based exam, a student has to answer the given objective type multiple choice questions as per the exam taken. It has a negative marking. The Scheme of the exam has 3 sections.
Section IA has 13 languages which include English, Hindi, Assamese, Bengali, Gujarati, Kannada, Malayalam, Marathi, Odia, Punjabi, Tamil, Telugu, and Urdu. Section IB has 20 languages: Arabic, Bodo, Chinese, Dogri, French, German, Italian, Japanese, Kashmiri, Konkani, Maithili, Manipuri, Nepali, Persian, Russian, Santhali, Sindhi, Spanish, Tibetan, Sanskrit
In Language exams, students will be tested through Reading Comp rehension (based on different types of passages–Factual, Literary, and Narrative), Literary Aptitude, and Vocabulary. Here 40/50 questions have to be attempted. After attempting 40 questions, you may not be allowed to attempt more unless you clear up something.
In Section II domain subject exams, the syllabus will be based on 12th-class exams. The state board 12th syllabus and central board syllabus may differ. Hence students are advised to check the official website for the subjects they are interested in under the Syllabus tab in
Website: cuet.samarth.ac.in.
There are 27 Domain subjects which include Accountancy/ Book Keeping, Agriculture, Anthropology, Biology/ Biolo gical Studies/ Biotechnology/ Biochemistry, Business Studies, Chemistry, Environmental Studies, Computer Science/ Infor matics Practices, Economics/ Business Economics Engineering Graphics, Entrepreneurship Fine Arts/Visual Arts (Sculpture/ Painting)/ Commercial Art, Geog raphy/ Geology, History, Home Science, Knowledge Tradition-Practices India, Legal Studies, Mass Media/Mass Commu nication, Mathematics/Applied Mathe matics, Performing Arts, Physical Education/National Cadet Corps (NCC)/ Yoga, Physics, Political Science, Psychology, Sanskrit, Sociology, Teaching Aptitude There is a possibility of a difference in the number of total questions asked. It may be 35/40 or 45/50 to be attempted.
The Syllabus for the Section III Ge neral test is General Knowledge, Current Affairs, General Mental Ability, Numerical Ability, Quan titative Reasoning (Simple appli cation of basic mathematical concepts arithmetic/algebra geo metry/ mensuration/ statistics), and Logical and Analytical Reasoning. For the General Test, Candidates will have to attempt 50 Questions out of 60.
A student can choose a maximum of 10 subjects. There are three shifts in a day. This exam will be conducted on multiple days in three shifts, depending on the number of Candidates and Subject choices
A student has the option to choose the subjects/components of the test only. However, the allotment of the Shifts will be based on the options exercised and technical and administrative considerations. Admit cards will be issued accordingly.
Eligibility for CUET?
Candidates who have completed 10+2 can take the test. There is no upper age limit for writing the test, but students have to check the individual university eligibility criteria.
The role of NTA is to conduct the test. A merit list will be prepared by participating Universities/ organizations. Universities may conduct their counselling based on the scorecard of CUET (UG) – 2023 provided by NTA. The score card is expected to give result in percentile.
Students who have studied Maths Economics & Commerce, or Civics can choose courses and subject tests related to their inter mediate knowledge. Similarly Mathematics, Physics, Chemistry for MPC stream students. You need to write the CUET exams based on the courses you are interested in and the eligibility criteria of exams that are required for these courses. Since the syllabus is from the 12th, a little revision can be helpful.
Here we will discuss the CUET General test and English language test in detail as these are slightly different from the 12th curriculum.
How to prepare for the CUET General Test?
Students can expect a mix of static and current gk questions. The questions could be from different areas like Sports, Business & Economy, Awards, Science, Geography, Polity & Governance, National and International affairs, Who's Who, Important Days, etc. You can score well by reading the latest current affairs and also preparing for static general knowledge Students can also expect reasoning questions from areas like Blood relations, Coding Decoding, Clocks & calendars, Syllogisms, Analogies, Sequences, Missing information, Puzzles, Mathematical ope rations, Non-verbal reasoning, etc. Once you are familiar with the strategies to tackle these questions, they become very easy. So practise to become perfect.
• Students are advised to be prep ared with Quantitative aptitude questions like Time Speed & Distance, Time & Work, Profit Loss & Percentages, SI & CI, Probability, Permutations & Combinations, Number Systems, Geometry, Menusartion, etc. You will have to revise fundamental concepts and then practise more questions to improve your accuracy.
In the exam you will have 50/ 60 questions, so you have a choice to choose from. However, there is a negative marking too. So be cautious.
How to Prepare for the CUET English Test?
The test evaluates your English language knowledge levels. You can expect a good number of reading comprehension passages and questions related to them. Vocab-based questions related to the content of the passage can be asked. Also, informational and inferred question types can be expected. You should also be prepared for Grammar, Vocabulary, Idioms, Figures of Speech, and Word usage question types. You should not be surprised if jumbled sentences are given and you are asked to rearrange them.
English medium students can easily solve these questions. Students who have prepared for competitive exams which include English may also find it easy. Others can also handle it with practice.
Important Dates & Fees:
Exam dates: 21 to 31 May 2023 (Reserve Dates: 01 to 07 June 2023) The duration of the exam & slots is expected to be announced later.
The application window is open from 09 February to 12 March 2023 (9.00 PM) Students are advised to check official websites for important dates.
Exam fee varies based on the number of exams you take. For general category students for 3 subjects 750, for 7 subjects 1500, for 10 subjects 1700.
Universities accepting the scores
Around 44 central universities are accepting exam scores. The Delhi University used to take at least 3.5 lakhs UG applications prior. So, this stands as one of the most preferred one.
l Students of Telugu states may consider the University of Hyderabad and the Central University of Andhra Pradesh based on the courses available.
Aligarh Muslim University, Banaras Hindu University, and Jamia Milia University are some of the top universities in the country accepting these scores.
You could refer to the NIRF rankings to understand the top universities in the country https://www.nirfindia.org/2022/UniversityRanking.html
The central universities list is as follows: Aligarh Muslim University, Assam University, Babasaheb Bhimrao Ambedkar University, Banaras Hindu University, Central University of Andhra Pradesh, Central University of South Bihar, Central University of Gujarat, Central University of Haryana, Central University of Himachal Pradesh, Central University of Jammu, Central University of Jharkhand, Central University of Karnataka, Central University of Kashmir, Central University of Kerala, Central University of Odisha, Central University of Punjab, Central University of Rajasthan, Central University of TamilNadu, Dr. Harisingh Gaur Vishwavidyalaya, Guru Ghasidas Vishwavidyalaya, Hemvati Nandan Bahuguna Garhwal University, IndiraGandhi National Tribal University,
Jamia Millia Islamia, Jawaharlal Nehru University, Mahatma Gandhi Antarra shtriya Hindi Vishwavidyalaya, Manipur University, Maulana Azad National Urdu University, Mizoram University, Nagaland University, North Eastern Hill University, Pondicherry University, Rajiv Gandhi University, Sikkim University, Tezpur University, The English and Foreign Languages University, Tripura University, University of Allahabad, University of Delhi, University of Hyderabad, VisvaBharati University, Mahatma Gandhi Central University, Central Sanskrit University, Delhi, Shri Lal Bahadur Shastri National Sanskrit University , National Sanskrit University
A few private universities and state universities also accept these scores, so ensure you fill out your application form carefully after choosing the right colleges and courses.